All Kennel and No Play Makes Pets Dull Boys (and Girls)
With no dog play yards or cats rooms, the pets at Lifeline Animal Project in Atlanta were getting a little bored waiting for their forever homes. Though their shelter was brand new, there was still more work to be done. That's why Rescue Rebuild partnered with Boehringer Ingelheim to build some fun for these pups and kitties!
The team arrived ready to go, starting with a 90-ton pea gravel delivery. With help from the volunteers, the gravel was distributed between five new dog play yards. The team put up a few sun sails for shade and let the doggies run loose.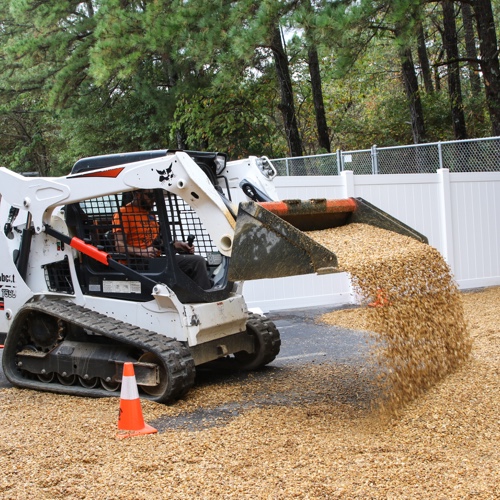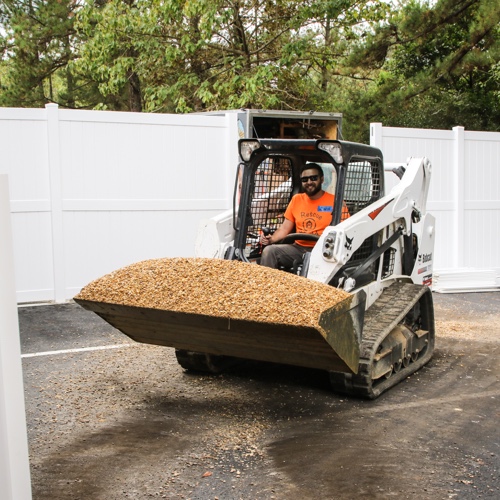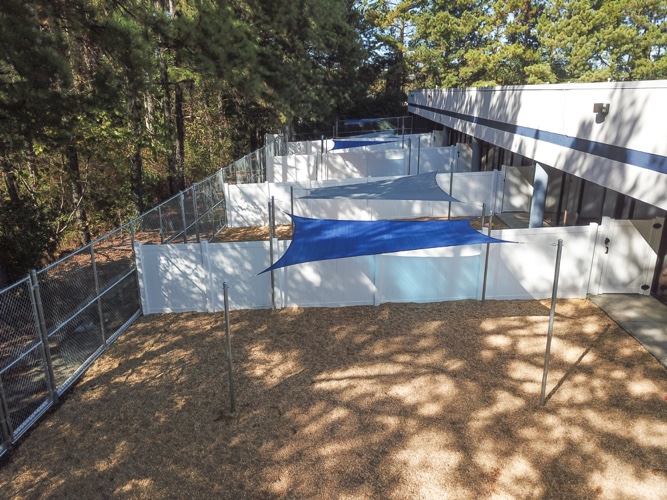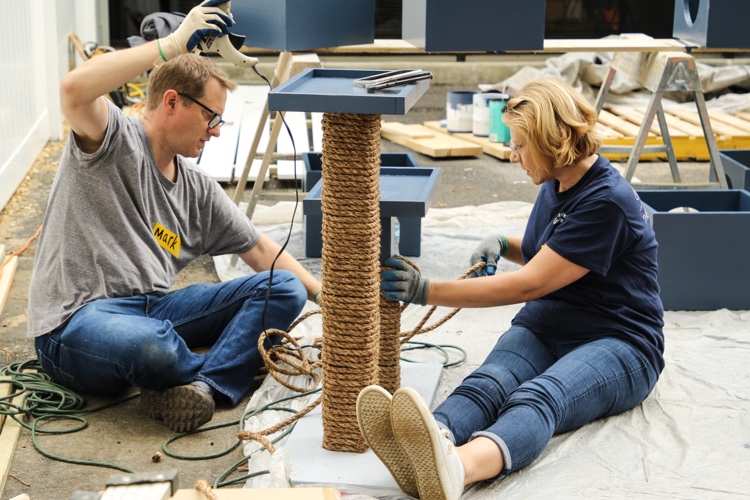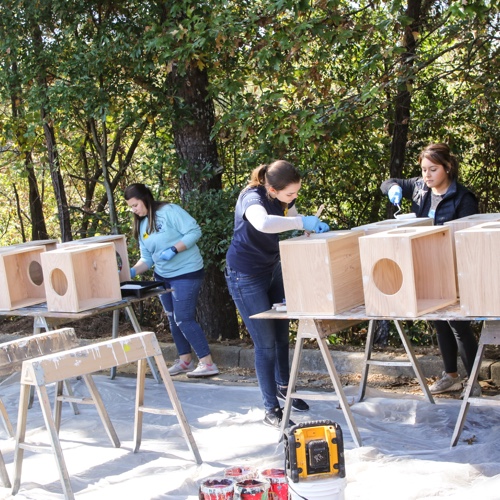 Cats were up next! Built, painted, and prepped by our volunteers, we installed cubbies, perches, benches, bridges, and scratchers in the shelter's six cat rooms. The updates will allow the cats to get out of their individual cages and socialize.
Our projects ensure both cats and dogs get the enrichment they need to be healthy and happy while they wait for their forever families. In fact, one of our volunteers saw the immediate mood changes in these pets and adopted not one, but two cats!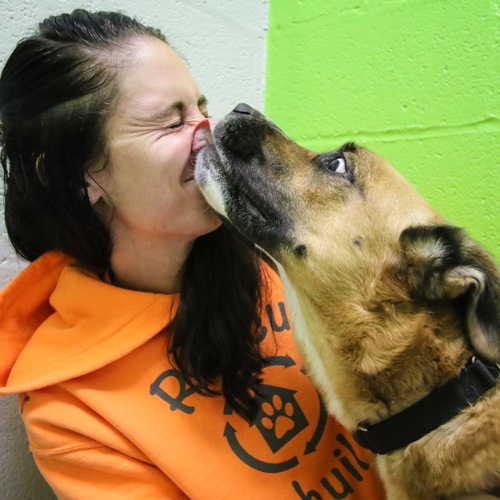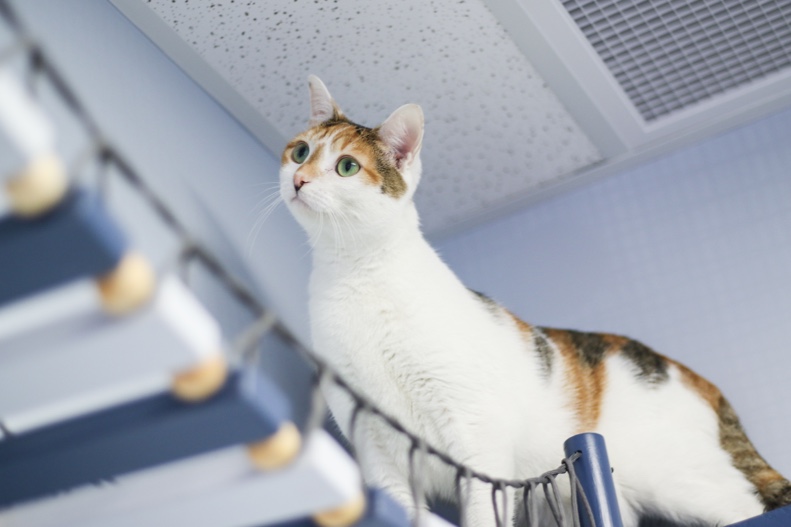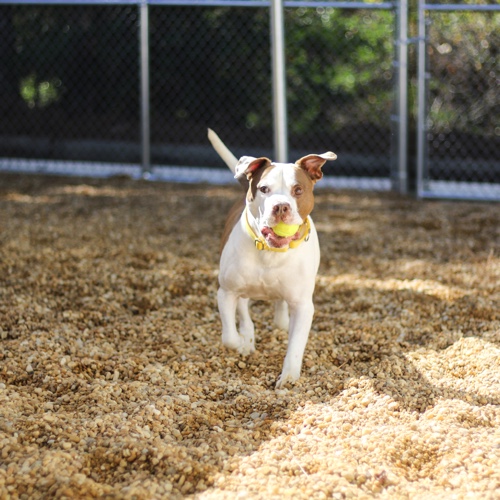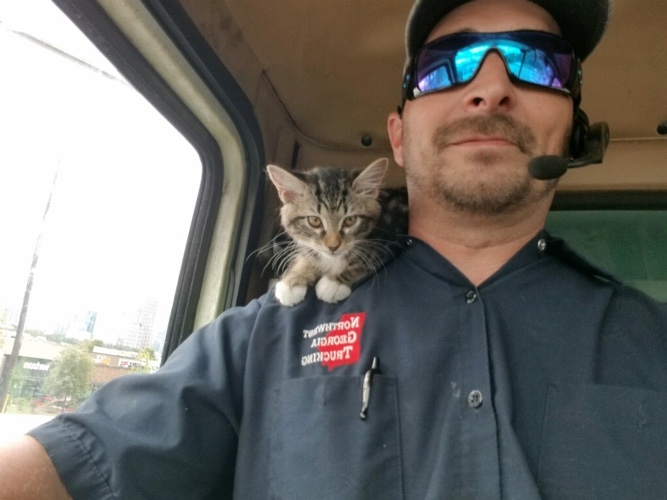 LifeLine Animal Project is a non-profit organization working to end the euthanasia of healthy and treatable dogs and cats in metro Atlanta shelters. It is also the managing organization for Fulton County Animal Services and the DeKalb County Animal Services shelter. While this specific shelter was new, LifeLine Animal Project is not. Founded in 2002, they have worked to assess the needs of Atlanta's animal welfare community and provide innovative, strategic resources in support of its mission to end shelter euthanasia of homeless animals.