Vozes de Meninas—Empowering Girls in Brazil
Girls' Voices encourages girls all over the world to express themselves through digital storytelling. With a focus on education, our curriculum targets girls in underserved communities.
This year, we returned to Brazil to work with Projeto Joule, an educational program that provides free mentorship in 400 cities in the north, northeast, south, and southeast of the country. These areas, especially the north and northeast, don't have much access to consistent, quality education. In addition, poverty is a big issue and often the necessity to buy food and pay the bills is more important than staying in school.
Projeto Joule's mentorship program helps girls plan for their careers by creating specific goals, finding the right educational opportunities and preparing to enter the job market.
Last year, ten girls from Projeto Joule participated in the Girls' Voices program with one of them winning the Courage Award in the Girls' Voices for Change Contest. All entrants received scholarship funding, while the winner won an extra $1,000 toward her education.
Seeing its success, founder Shirley Schneider, tripled that number this year and engaged 33 girls in three different Brazilian states.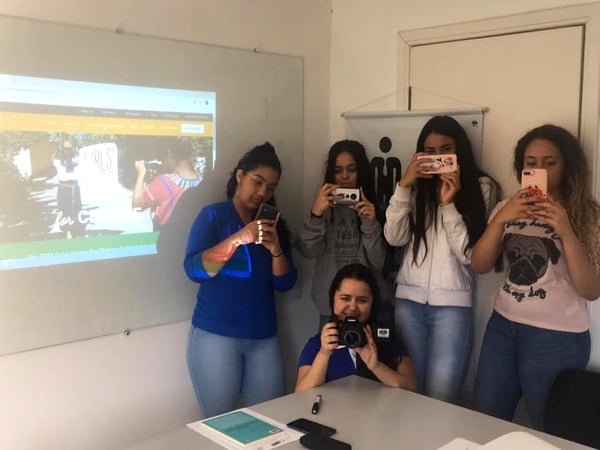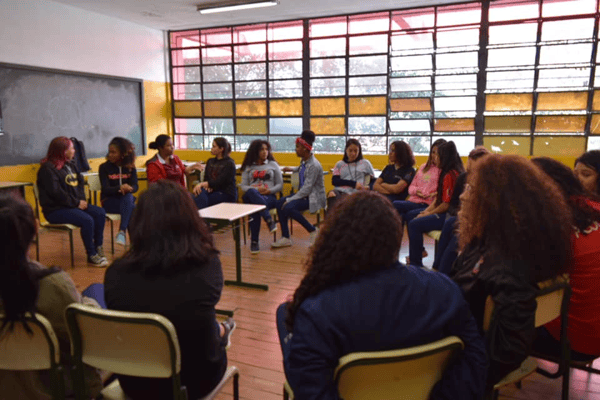 "The girls are very shy and don't have the opportunity to practice communication. The [Girls' Voices] program helps them think about what they want, and who they want to become. [The curriculum] also helps them figure out their strengths, so that they can make better plans for the future."

—Shirley Schneider
---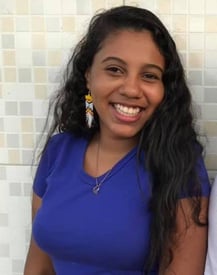 One of those girls, Rhauany, 13, was very excited to participate in our workshops. She was inspired to explore and celebrate her culture for her Girls' Voices photography project. Rhauany took her camera to a wedding celebration in her community. Among all the festivities, she photographed a local tradition in which the groom has to successfully hunt a pig to prove he is ready for marriage.
For Rhauany, Girls' Voices was an opportunity to share her pride in her culture and traditions with the world. She knows that her life and her traditions are unique and was able to capture it in her photos.
She is currently going to school and has the best grades in her class. Her mother is a big believer in Rhauany receiving a great education, and even participated along with her daughter in the career and education planning workshop!
We're very proud of the work these girls are able to do. We're excited to share their stories with you during the third annual Girls' Voices for Change Contest. Stay tuned to see the finalists — announced the first week of September!
To see all contest entries, click here.