8 Gift Ideas to Empower People In Need 💝
As rising costs continue to affect nearly every aspect of our day-to-day lives, you are probably looking for creative ways to save this holiday season! With Greater Good Charities, you can give your loved ones a gift that is not only impactful, but also easily fits your budget!
This gift-giving season, Give GOOD by making a donation in honor of a loved one that creates a positive impact on our people around the world. You can send an Ecard with your personalized tribute message and warm wishes for the season. You can choose to deliver your Ecard immediately or on a scheduled date.
Check out this list of 8 meaningful, budget-friendly gift ideas that also create safe spaces and provide much needed supplies to people in need.


Give the gift of comfort to an American and their Pet Experiencing Homelessness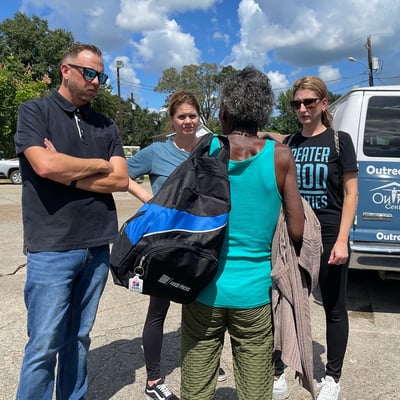 Every night, thousands of unhoused people forgo shelter to stay with their bond with a cherished dog or other pet. This holiday, send these unhoused people a Good Pack full of comfort and survival essentials for just $50!

Help Build a Safe Space for Victims of Domestic Violence and their Pets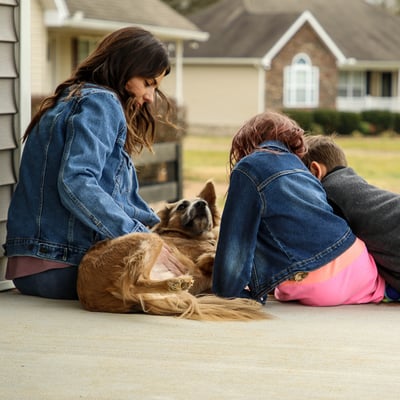 Imagine having to make a choice to stay in an abusive relationship or leave behind your pet. This is the heartbreaking reality for so many survivors as there are so few domestic violence shelters capable of accepting animals. Help create safe spaces for victims of domestic violence this holiday!
Send a Winter Relief Kit to a Struggling Family in Ukraine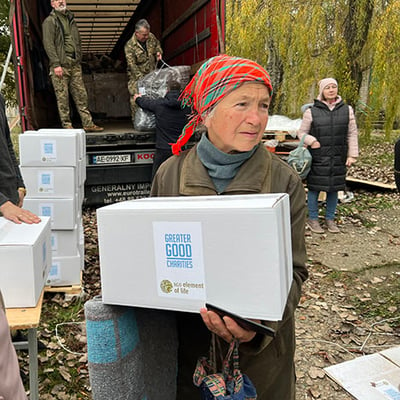 In the midst of war, Ukrainians now face a brutal winter. With so much critical infrastructure in the country destroyed, the cold can be a death sentence. You can send a holiday miracle to Ukrainian families who desperately need your help.

Give the Gift of Nourishment for Haitian Children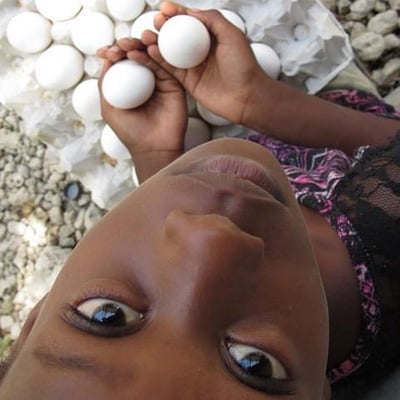 There are 2.4 million undernourished children in Haiti who rely on feeding programs for sustenance every day. Be a holiday hero for these children by sending much needed food!

Give the Gift of Comfort for Veterans and Their Pets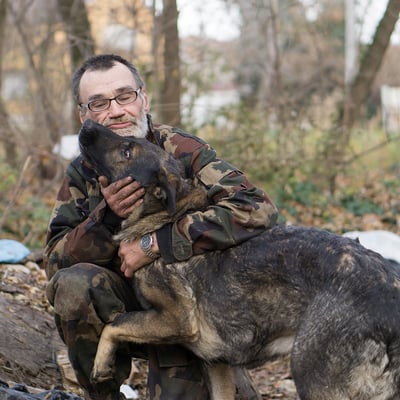 It's freezing outside. Nearly 40,000 veterans experiencing homelessness and their beloved pets lack essential supplies for warmth and comfort this winter. They fought for you; now you can fight for them by sending much needed supplies to brave the winter!


Give Hope to People Affected by Devastating Disasters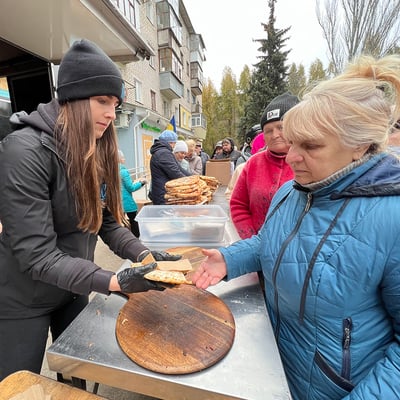 Each year floods, fires, hurricanes, earthquakes and other catastrophic events devastated communities across the world. These disasters often leave thousands of vulnerable people in crisis. Send relief to people when they need it most.

Build a Safe and Warm Space for Those Experiencing Homelessness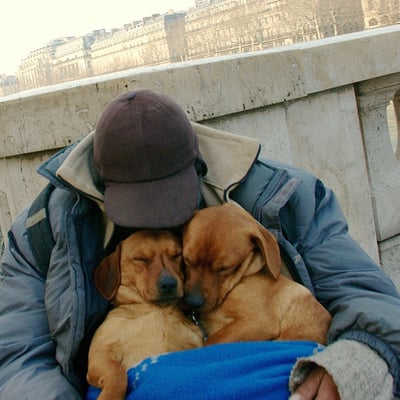 No one should have to make a decision between staying with their pet and finding a warm place to sleep. You can honor a loved one with a meaningful gift that touches the lives of people without homes. Your gift will ensure the safety and comfort for both humans and their furry companions. Be a hero for unhoused people in need this holiday season!


Become a Protector
Greater Good Charities has provided over $33 million to support people in need across over 60 countries! This impactful work only happens because of our amazing community of donors. We rely on our group of Protectors to sustain our mission to protect people all year round through recurring gifts. Let your loved one know how special they are by honoring them with a gift that keeps on giving.
This gift-giving season, you don't need to waste your hard-earned money on trinkets or random Amazon finds. You can do so much more! Give them something meaningful and impactful for people around the world - no need to break the bank! Check out our catalog to see more ideas that give more than a gift, they Give GOOD!