World Rainforest Day: 3 Species You've Protected with Project Peril
This World Rainforest Day we're celebrating the work Project Peril and our partners have done to protect our rainforests and the species that call them home due to your generous donations.
Rainforests are vital for the survival of life on Earth. Not only do they play a huge part in our planet's climate but rainforests are also home to half the world's plant and animal species! We're currently experiencing a biodiversity crisis. With habitats like the rainforest being destroyed, it's no wonder one in five species on earth now faces extinction!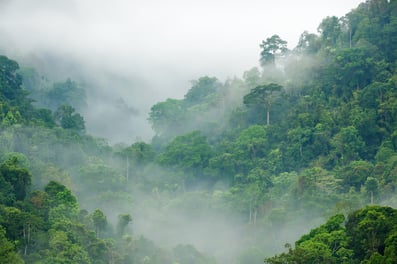 Project Peril is committed to protecting endangered species through holistic and hands-on wildlife conservation efforts. Since our launch, we've permanently protected over 1,175,000 acres of rainforest land for conservation around the world! Not only that, but when the Amazon rainforest was devastated by wildfires, we jumped into action and were humbled to see immediate support from you, our donors.
And, with your help, we're continuing to provide urgent help to at-risk species! Here are just three of the many, many species YOU'VE helped protect with your support of Project Peril:
Rangers Protect African Rhinos with the International Rhino Foundation
The two species of African rhinos and other wildlife that reside in game reserves are dependent on protection and monitoring personnel for their continued safety. With the global impacts of COVID-19, reserves are struggling to keep team members employed and have been forced to ask staff to work for reduced pay. Reduced income also means that health and safety equipment protecting against the virus are often not available to staff.
Due to your donations, Project Peril was able to work with the International Rhino Foundation (IRF) to raise funds for emergency support. IRF used those funds to help pay for on-the-ground expenses to protect the African rhino including staff salaries, purchase of health and safety equipment, and keeping rangers and monitors in the field where they are needed. These grants are already making a huge difference for reserves that are struggling to maintain the protection and monitoring programs needed to ensure rhinos' survival!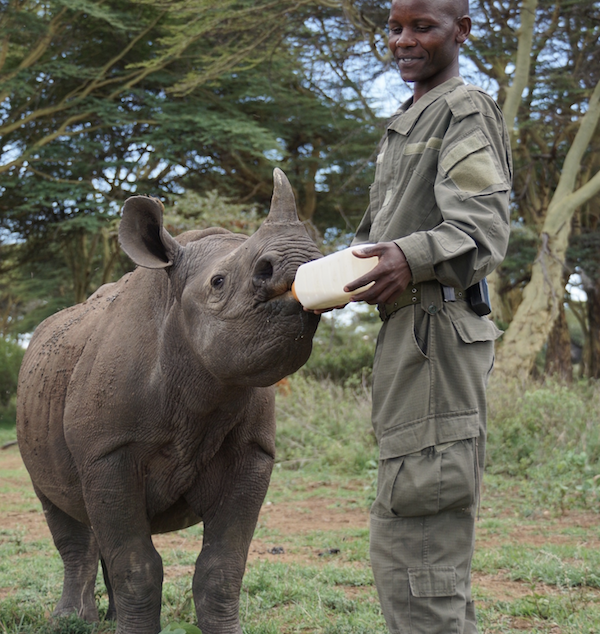 Providing Support and Sanctuary for Asian Elephants with Elephant Nature Park
Did you know Asian elephant numbers have dropped by at least 50% over the last three generations, and they're still in decline today? Project Peril partners with Elephant Nature Park to rescue Asian elephants from abuse and exploitation, and provide a sanctuary for them to live out their lives in peace. Thanks to donors like you, adorable elephants like Sarai Mia are now 26 and living free!
And, when the doors of the Elephant Nature Park had to remain closed due to COVID-19, your support helped feed the 3,000 animals at the park (87 of which are elephants) and a total of 1,600 elephants in different camps across all regions of Thailand!
Preserving Critical Habitat for SOUTH American Tamarins
Your support allows Project Peril to work with Rainforest Trust to protect the cotton-top tamarin in South America. Together, we've purchased and protected 2,179 acres of land in South America to stop deforestation and protect the critical habitat tamarins depend upon to survive. This area is where the cotton-top tamarins live, one of the most critically endangered primates in the world.
Over the last few years, Rainforest Trust and its local partner helped 16 indigenous communities gain titles to their land – 428,815 acres. This effort formed a firewall against colonization around the Sierra del Divisor National Park and WhiteSands National Reserve. Together, these parks and surrounding community lands span almost 6 million acres!
Preserving the rainforest habitat is incredibly important to protect many species that, without the rainforest, would be threatened or endangered. Help us protect endangered species and their habitat today, so we can ensure they're here tomorrow.