You're Changing the Fate of the Pangolins this Endangered Species Day
Greater Good Charities' Signature Program, Project Peril is dedicated to the conservation of species identified as in peril, threatened, endangered, or close to extinction throughout the world.
Today marks the 16th annual Endangered Species Day and we're celebrating the completion of a new pangolin enclosure!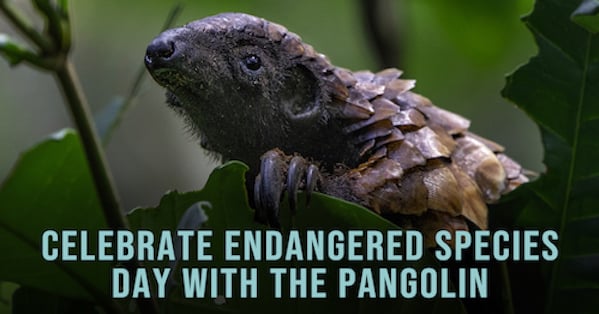 Poachers kill as many as 2.7 million African pangolins every year. Their meat is considered a delicacy by some in China and Vietnam, while their scales and fetuses are used in Traditional Chinese Medicine. Because of this, these shy, reclusive animals have become the most heavily trafficked wild mammal in the world.
But donors like you stepped up to change the fate of the pangolins. And, just in time for Endangered Species Day, we're excited to announce a major update!
Our partner, Wildlife At Risk, recently completed construction on an enclosure for pangolins rescued from the trafficking trade in Vietnam. The enclosure will act as a place for the pangolins to recover as well as a breeding program for the recovery of the species. All of this (and a year's worth of ants!) funded through donors like you!
Check out this footage of two pangolins discovering their new enclosure after being rescued from wildlife trafficking trade:
As you can see in some of the photos, they have a large tube with small holes placed around it. Those were added so the pangolins can hunt for ants in the center of the tube (they have tongues much like an anteater). Prior to this, they were eating out of a dog bowl, so they should enjoy this much more!
We also installed domes for the pangolins since they like to coil in dirt nests underground. For their safety they are not able to dig deep at the facility, so we are hoping the domes will be a good substitute.
This sanctuary enclosure could not have happened without the generosity of Greater Good Charities' donors. Stay tuned for the launch of our LIVE Nest Cam to see the pangolins enjoying their new home!
Support our efforts to protect wildlife around the world!