Hope After Hurricane Maria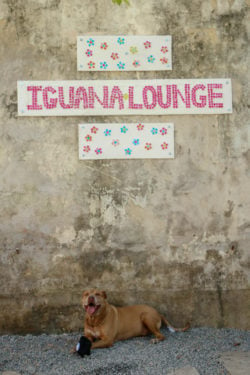 Hurricane Maria struck Puerto Rico on September 20, 2017, and caused extensive damage to the entire island. Widespread power outages, food, and fuel shortages along with the already limited infrastructure on the island made for a slow recovery process. Rescue Rebuild was eager to help the animals of Puerto Rico, so we visited shelters throughout the island looking for a place where our volunteers could make a huge impact.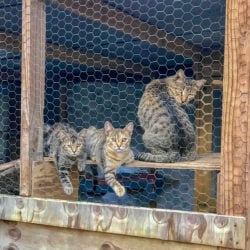 In January of 2019, our team grabbed what tools we could fly with and headed for Cabo Rojo, Puerto Rico. The Saint Francis of Assis Animal Sanctuary had been hit hard by the storm, taking on over 9 feet of water. They had done an amazing job caring for their animals during the storm, and we wanted to help them get back on their feet by restoring the property and creating new spaces for the animals and community to enjoy.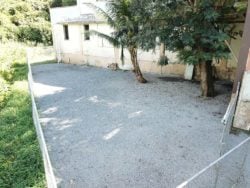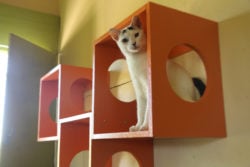 We started by clearing overgrowth throughout the property, making way for a new catio and new play yards. After days of backbreaking labor, the spaces were beginning to come together. We had two great new play yards and a new catio. As these projects came to a close, we turned our focus to the inside of the building, where we transformed three cat rooms into fun spaces with new cubbies and shelves for the cats to play on. We also built storage for the sanctuary, making preparation for future storms much easier.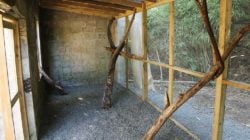 Other improvements like an addition to their isolation area (where sick animals can live until they get better) and drainage work throughout the shelter help tremendously with day-to-day activities. Finally, the finishing touch was a beautiful tile mosaic to make the main play yard (affectionately named "The Iguana Lounge" after its residents) inviting to adopters and the community. This space will be an excellent way for the sanctuary to connect with visitors and give them a fun area to play, interact, and hopefully create a bond with the animals.
For Rescue Rebuild, builds outside of the continental U.S. can present challenges, namely the fact that we can't drive our tools there. That said, they are often the most rewarding projects because we get to problem solve and work together in ways that we might not otherwise. This project brought new friendships and strengthened old ones as we got to see the staff at the sanctuary encouraged and lifted up by the work we were doing. This is why we do what we do: to help animals and those that care for them every day!