Koalas Released Back Home After Being Rescued From Bushfires
Australia is still picking up the pieces after wildfires destroyed more than 2.5 million acres, took billions of animals, and cost 34 human lives. Fortunately, there's a light at the end of the tunnel.
Last month, the Taronga Zoo began to release rescued koalas back to their homes in the wild.
Science for Wildlife, a wildlife conservation nonprofit, rescued 12 koalas as fire threatened their habitat in the Blue Mountains. After their rescue, the koalas spent months in quarantine at the Taronga Zoo where staff cared for them and even helped one mama koala deliver her joey.
Months after their rehabilitation and careful scouting by wildlife officials, the koalas were ready to go back home.
"We have been busy assessing the burnt area that we rescued them from, to establish when the conditions have improved enough that the trees can support them again. The recent rains have helped and there is now plenty of new growth for them to eat, so the time is right. We will be radio-tracking them and keeping a close eye on them to make sure that they settle in okay," Dr. Kellie Leigh, Executive Director of Science for Wildlife, said in a statement.
Part of a larger rehabilitation plan, this initial release was a first step toward restoring the koala population in the area. In fact, koalas have gone back home in other parts of the country like Bub!
Bub was treated at Taronga Western Plains Wildlife Hospital after suffering from the effects of drought. Taronga's specialist veterinary team cared for her for around 2 months, during which time she also gave birth! She and her joey were released back to where she was found near Gunnedah.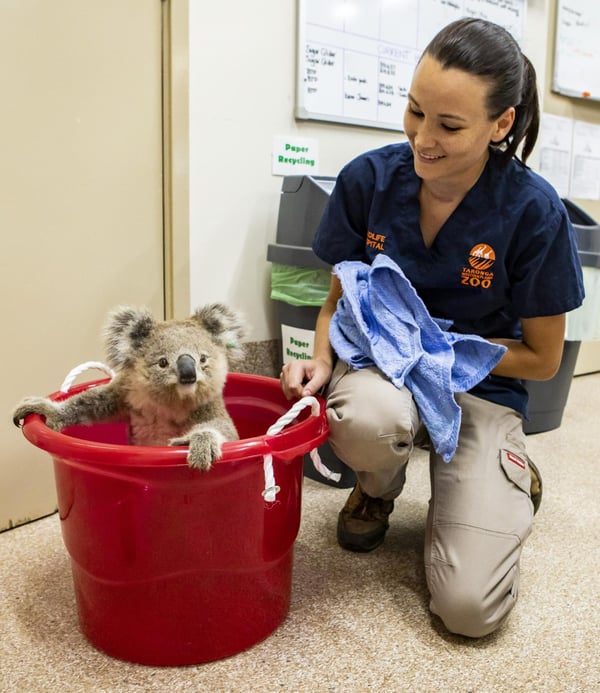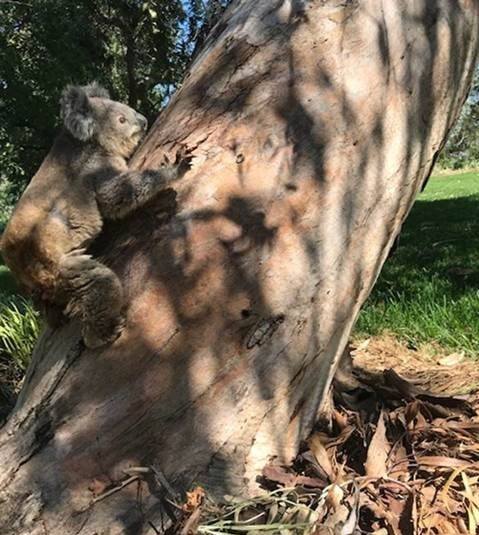 "Releasing her knowing she is carrying hope for a species in crisis is something we can all look at as a positive," said Helen Wright, Fundraising Manager at Taronga Conservation Society Australia.
During the bushfires, vets and nurses from Taronga Zoo treated more than 100 koalas.
"Outcomes like these are only made possible because of the generosity of our donors and we are super excited to be developing such a wonderful partnership with Greater Good Charities," Wright said.