Mellow Fellow & Fuzzy: Two Cats' Journey Home
Cats, Mellow Fellow and Fuzzy, arrived at Pima Animal Care Center (PACC) separately, but their journey was a journey for two!
The two became kennel mates, and, shy and reclusive, Mellow Fellow and Fuzzy often went by overlooked.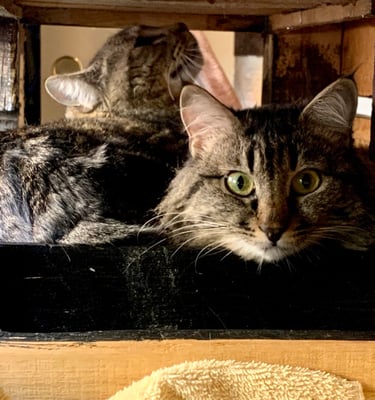 "They didn't show very well in the shelter. They hid under the cat towers, they hid in under towels, and they were just very stressed out," PACC Foster Coordinator, Katie Pappenhagen said.
The days turned into months until a foster parent came along!
Jessica has been fostering cats from PACC for years, usually focusing on the ones who are not adjusting well or have been in the shelter for too long.
"I take the scaredy cats," Jessica joked. She says that when she first took Mellow and Fuzzy home, they did not interact at all at first.
"We thought they didn't like each other! In the shelter, they always kept to their own corners, so I expected the same at home."
However, once in the foster home, they started relying on each other for comfort. They would eat out of the same bowl and sleep in the same drawer, they were quickly becoming lifelong pals.
"Mellow Fellow was the braver one and it started rubbing off on Fuzzy," Jessica said.
Soon, both cats showed their true selves! Loveable, food motivated, sweet, and playful—the type of cats everyone looks for. They were ready for their forever home.
Thanks to your support and Wings of Rescue, the pair boarded a plane and is getting a second chance at finding a forever home in Washington at the Progressive Animal Welfare Society.
Adoption advisor, Anya, told GreaterGood.org that Mellow Fellow is healing from dental surgery with Fuzzy right by his side. The cats will be put up for adoption together soon and it wouldn't have been possible without your support!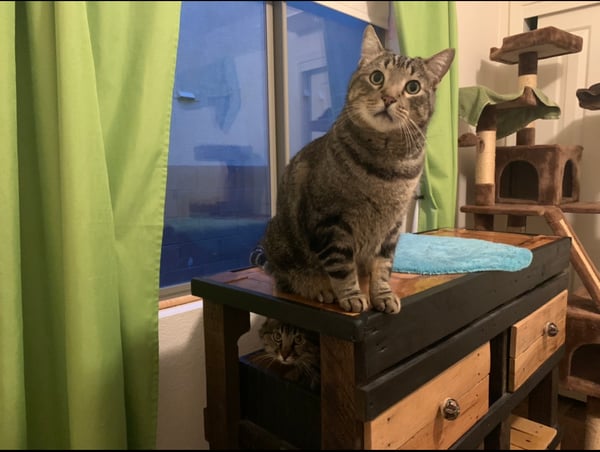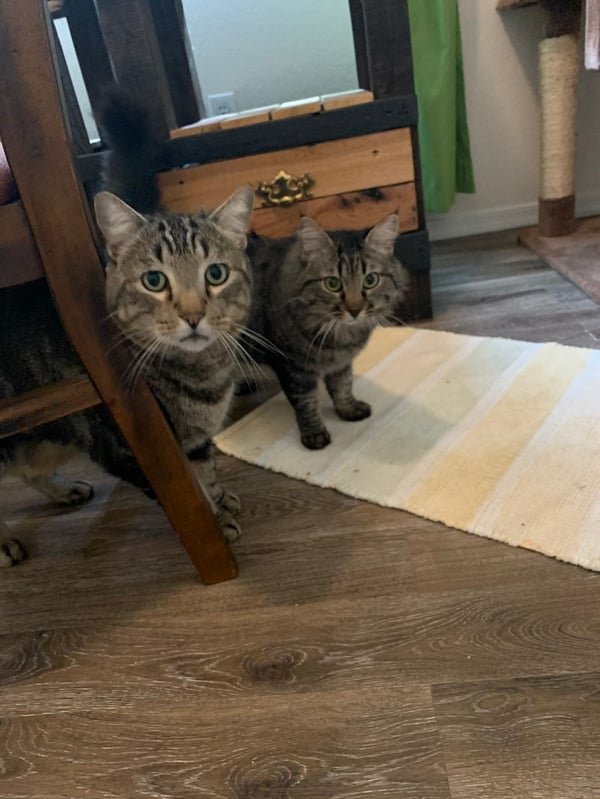 Mellow Fellow and Fuzzy are proof that loving foster families, hardworking volunteers, and generous donors like you truly make a difference.