Why Adopting a Cat Will Change Your Life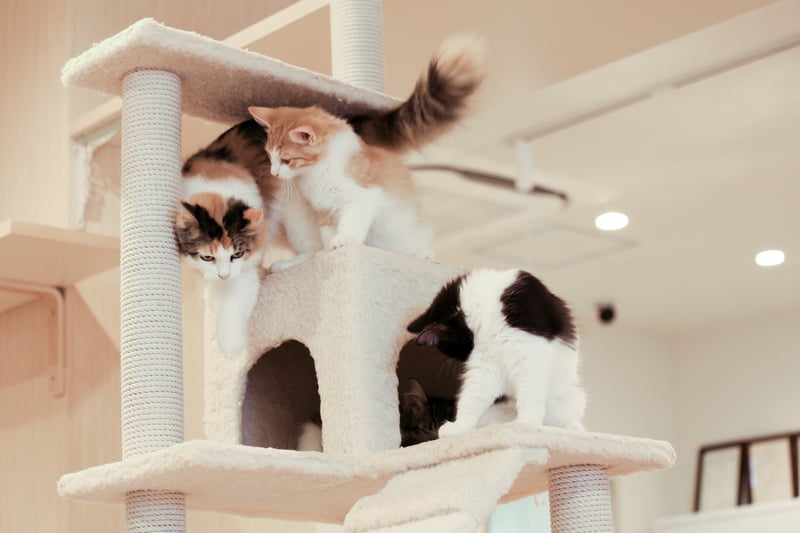 If you have been considering adding a cat to your family, that is a great idea! And you are not alone. There are more than 46 million households in the U.S. that are fortunate enough to have a resident feline (or two, or three!)
And shelters across the country are full of wonderful felines, just ready to come home with you. Cats offer so many benefits to their human family.
Here are just some reasons why cats are awesome.
Cats are Fascinating
Cats are complex, fascinating creatures whose true personalities shine when they are in the right environment with humans who understand them. That is why Cat Pawsitive 360, an initiative of Greater Good Charities' Jackson Galaxy Project, takes a 360-degree view of the feline experience on everything from behavioral models to environmental enrichment so that the well-being of cats will be improved both in and out of the shelter. In 2023 Cat Pawsitive 360 workshops, led by Jackson Galaxy, will engage, and immerse animal welfare representatives in communities across the country with a wide range of sheltering topics approached from a cat-centric point of view. Understanding cats unlocks a wonderful, life changing view of what they bring to the table.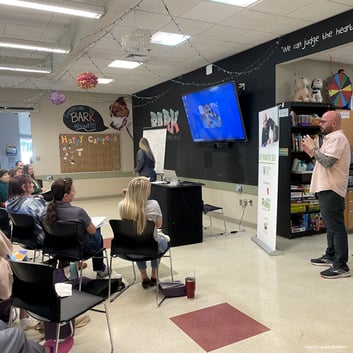 Cats are Super Smart
You may know dogs can be trained, but do you know cats can be too? One element of Cat Pawsitive 360 is teaching shelter staff basic skills to train the cats in their care simple behaviors like "sitting on cue" using reward-based training tactics. This is a terrific way to help adoptable cats shine while keeping them physically and mentally active and engaged! Learning behaviors can help a shy cat feel comfortable meeting potential adopters, a feisty cat to learn to play nice, and an outgoing kitty to learn to give an endearing "high- five" to his visitors to seal an adoption deal. And these training techniques can also be taught to cats at home!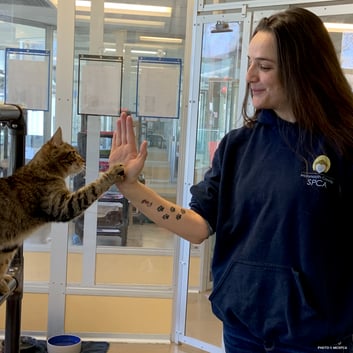 Cats are Funny
There is a reason cat videos and memes are so popular. Cat people know that felines are fun, humorous little beings. Have you ever witnessed a cat with the "zoomies" speeding through the house, taking a sharp corner and skidding right into the kitchen cabinets? Or bunny kicking on their back with a nip-stuffed toy? If not, we recommend it! Cats are highly entertaining (whether they realize it or not!)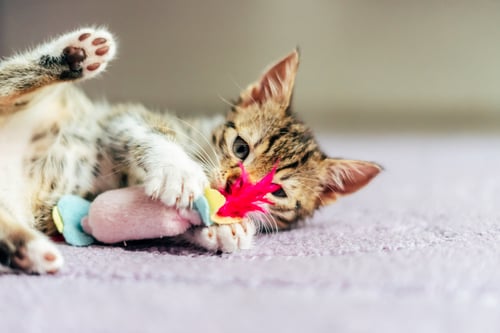 Cats are Good for Your Well Being
Numerous studies suggest that cats bring big benefits when it comes to their humans' health. Some research indicates that people with cats live longer lives. Still other studies cite stress relief, immune support, and even enhanced cardiovascular health as benefits of sharing a home with a cat. Being a cat guardian can even provide social benefits since cat people love to swap stories and brag on their favorite felines!

Cats are Heroic Best Friends
Cat people are never surprised to hear stories about feline heroics. From taking down wild animals who wander into their backyards to alerting their humans to house fires to saving their favorite small humans from harm, cats are not afraid to step in when needed. Cat mamas have been known to nurse orphaned puppies or other species. And what about cats who simply know when their human needs them to snuggle up with them after a tough day? Those cats are every day heroes!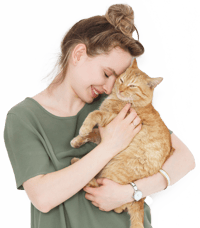 In the end, we can list hundreds of reasons why cats are awesome…so why not find out for yourself?