4 Huge Ways You Amplified the Good This GivingTuesday
This GivingTuesday, donors like you showed up in a way bigger than ever before! You gave over $777,000 to help better the lives of people, pets, and protect the planet!
Not only that, but more than 1,145 dedicated individuals joined our special group of Protectors! This commitment from these amazing monthly donors sustains our mission year round. They're the backbone of all the work we do to Amplify the Good!
Our entire community of supporters makes an incredible difference across the world. Here are just four ways you made an impact this GivingTuesday!
You're sending 5,135,568 meals to pets in need in the U.S. and Ukraine
Talk about amplifying the good — you blew our goal of 3 million meals for pets out of the water!
Because of you, more deserving pets around the world will have nourishing food to rely on. Shelters and rescues here in the states will have some wiggle room in their budgets and allow them to care for more animals in need. Abandoned animals throughout Ukraine's streets and shelters will be fed, like Larysa has set out to achieve.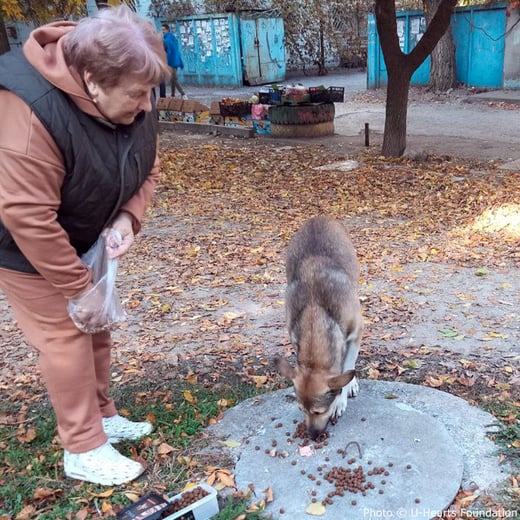 Larysa lives in the city of Zaporizhzhia, which is under daily threat from shelling. With the help of your donations, we've been working with U-Hearts Foundation to care for animals in the area especially as they endure the cold winter season. Larysa bravely helps feed street cats and dogs in need.


You're sending 2,269 Winter Relief Kits to families across Ukraine who need it the most!
This GivingTuesday we saw an incredible outpouring of compassion and generosity from supporters like you. We are sincerely thankful to have friends such as you to support the continued work in Ukraine and as families brace for a frigid winter.
The gift of a Winter Relief Kit is so much more than a delivery of much needed resources. It is a gift of hope, a showing of support, and a token of comfort to the Ukrainian families who have lost everything this year.
The Greater Good Charities' team has been on the ground in Ukraine since March, 2022. Your support this GivingTuesday helps accomplish our one fundamental goal: to make a positive impact toward the growing list of concerns facing the victims of this war.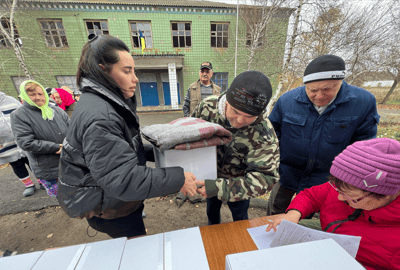 Read a first hand account of Greater Good Charities' Vice President of Field Operations John Peaveler and Field Operations Coordinator Martyna Maciejewska on distributing much-needed supplies!
You are providing 3,324 Good Packs to unhoused veterans and their pets!
Your donations will support and uplift those who have fought for our country, and are so much more than the simple gift of resources and food. These packs are a gift of encouragement and support as these veterans work to secure stable housing, and also give a little care and joy to their beloved and loyal service pets.
You're sending life-saving food to 450 honey bee hives for TWO months!
The outpouring of support we saw for our Hive Drive was BEE-yond amazing. Your support fuels our efforts to secure a future for endangered species all across the globe, starting with honey bees impacted by Hurricane Ian.
The Greater Good Charities team has been on the ground in Florida several times in the past few months, delivering sugar syrup and pollen replacement to the affected hives across the state from Hurricane Ian's storm.
While GivingTuesday was incredibly impactful, we missed our goal, falling short by 55%. But we must keep on for species like honey bees and our planet's future!