Fires Ravage Through Australia
*UPDATE 1/22/2020*
As the fires rage on, we have been in contact with organizations on the ground and your donations have supported the following grants:
$25,000 to World Central Kitchen for feeding those displaced by the fires.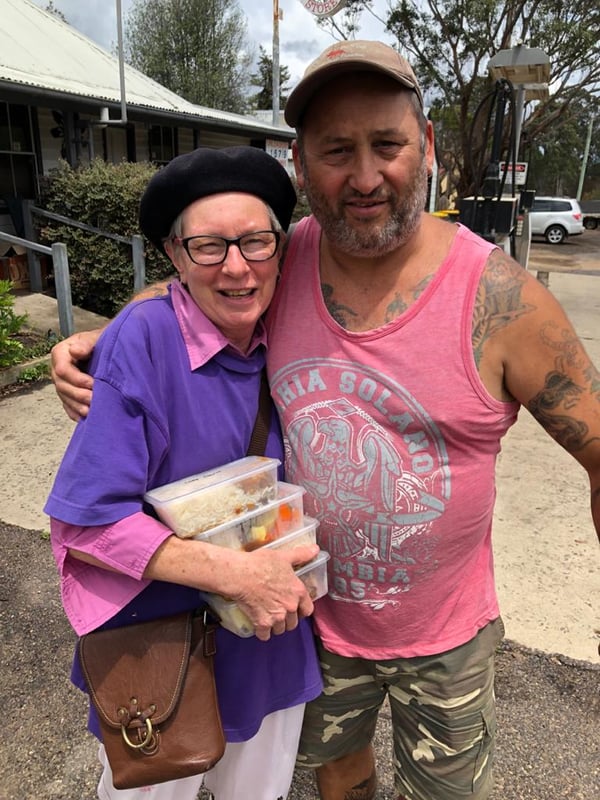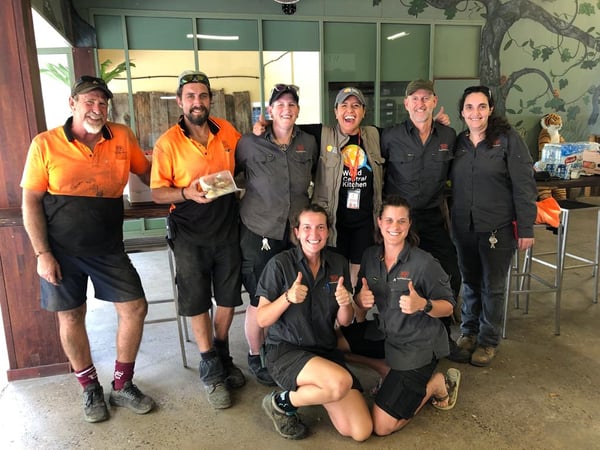 $50,000 to The International Fund for Animal Welfare to support people with pets, wildlife rehab, feeding and watering stations, and rebuilding of burned enclosures. Through this grant, IFAW will also support NSW Wildlife Council, QLD Wildlife Rehabilitation Council, Friends of the Koala, Hunter Wildlife, FAWNA, Tweed Valley Wildlife Carers, Bangalow Koalas, and Ngunya Jargoon IPA.
IFAW and Friends of the Koala have worked to help with the rescue and rehabilitation of koalas affected, like Kajika.
Kajika, a six-year-old male, was one of two surviving koalas, along with another male named Jalu, that were rescued from the Ngunya Jargoon IPA (Indigenous Protected Area) in Wardell, Ballina Shire, New South Wales. When rescued, Kajika was so weak that he had trouble climbing and holding on to the tree. He was badly dehydrated with singed fur and burns on his nose and he was suffering from smoke inhalation. On December 4th, a team from Friends of the Koala and Ngunya Jargoon IPA, released Kajika back into the safe habitat in the area after he was successfully rehabilitated.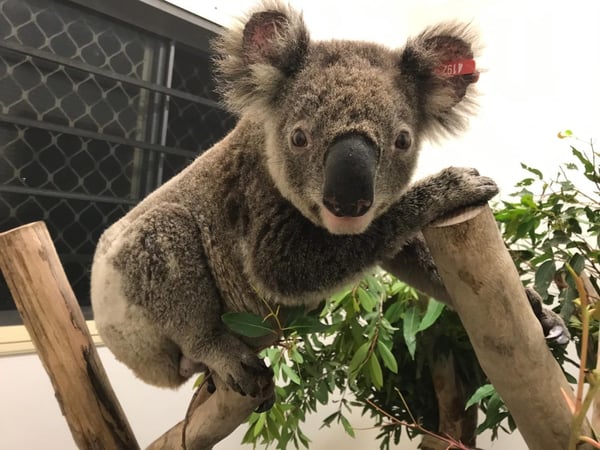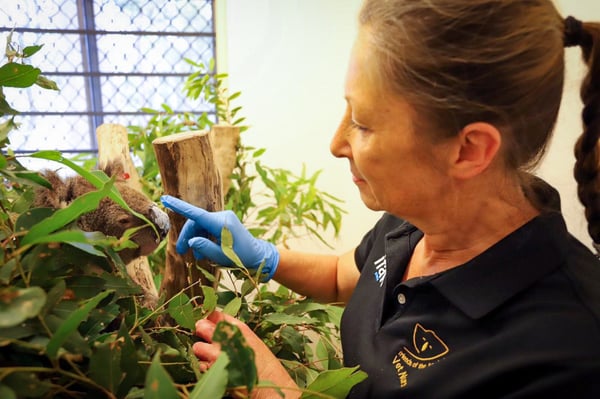 $35,000 to the Royal Society for the Prevention of Cruelty to Animals Queensland and Victoria (each) to provide hospital and field veterinary care and shelter for wildlife until enclosures can be rebuilt and areas are safe for relief.
$5,000 to Animal Evac New Zealand to support Animal Search and Rescue (ASAR) teams deployed at the request of the Australian Fire Service. Funds will cover team expenses.
---
1/6/20— Record-breaking temperatures and months of severe drought have ignited a series of massive bushfires across Australia, putting people, pets, and millions of unique wildlife species in grave danger.
At least 24 people have been killed, and thousands have had to evacuate their homes. In addition, ecologists at the University of Sydney and WWF Australia estimate over 1 billion animals have died in the fires. Entire towns have been largely destroyed, and evacuated people and their pets are living on beaches and Navy ships.
The continent is home to 244 unique species that can't be found anywhere else, many of which are endangered, like the koala. Koalas are highly dependent on the highly flammable eucalyptus tree. Their habitat is being destroyed, leaving little hope for the future. In fact, already it is estimated that New South Wales has lost a third of its koala population to the wildfires.
A familiar face is helping out on the ground. Donors met Bear a few years ago as one of our CourageousK9s. The International Fund for Animal Welfare (IFAW), in partnership with the University of the Sunshine Coast (USC), rescued and trained Bear as a koala detection dog. Currently, Bear is a part of a team responding to the fires in the Northern Rivers region.
Koalas can survive for weeks after a fire, suffering from burns and smoke inhalation as they try to escape up trees. Many are still out there in inaccessible areas or active fire-grounds with their homes and food sources destroyed. Search and rescue teams are trying to locate survivors, but it is a huge challenge. Camouflaged high in the treetops, koalas are difficult for the human eye to spot. This is where Bear's skills come in. He is trained to detect live koalas through the scent of their fur.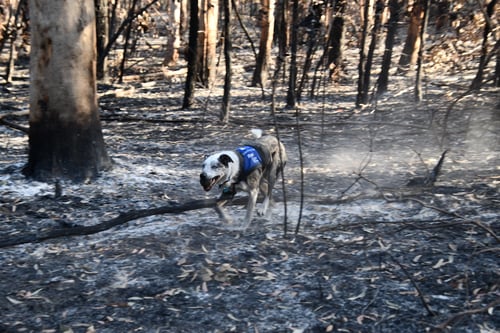 Greater Good Charities is currently working with responding partners on the ground to fund meals for displaced people, provide temporary shelter, and offer medical care for pets and wildlife affected.
More than 6.3 million hectares of land have been burned, nearly six times that destroyed during last year's devastating Amazon fires, and they are expected to continue for months. We will keep you updated as we get new information.
Filmed on New Year's Eve, at Nowra Hill, this video shows how Southerly wind changes pack a punch. This fire was heavily impacting on a telecommunications tower but with quick work by fire crews, the infrastructure was protected.#PreparedForAnything #ProtectTheIrreplaceable pic.twitter.com/5v2tOQ1VVj

— Fire and Rescue NSW (@FRNSW) January 6, 2020