'Supplies for Shelters' Helps During Pandemic
While shelters work tirelessly to care for their animals during this COVID-19 pandemic, your donations ensure shelters have the supplies they need.
Most recently, Greater Good Charities' Rescue Bank* delivered a shipment of Supplies for Shelters including toys and treats to the Humane Society of Southwestern Michigan.
These supplies are being used to enhance the quality of life for the shelter animals, especially during this quarantine period. For example, healthy treats help motivate pets during training and improve behaviors and skills that adopters look for when choosing their next pet.
This donation also provides the current volunteers with fun, interactive options while spending time with the animals. More options mean more volunteers spending more time at the shelter. The toys that can be disinfected will be used for many cycles up to 500 dogs and 500 cats.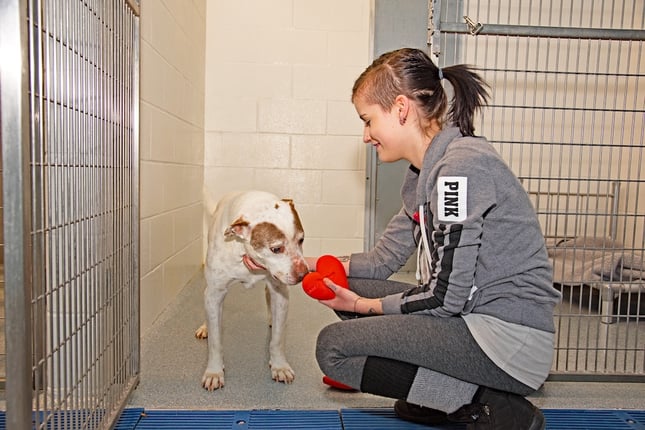 The toys delivered are helping dogs like Mission, who is a senior resident. He is an 11-year-old "junkyard dog with little junkyard teeth." Shelter life on a senior can be tough. Providing Mission with toys and treats keeps his energy up and his mind motivated to keep on keeping on.
Crab Rangoon and Tito love getting new toys to play with, especially ones they can hide in. The cat castles were purrfect for the pair and the volunteers had fun constructing the castles for each cat.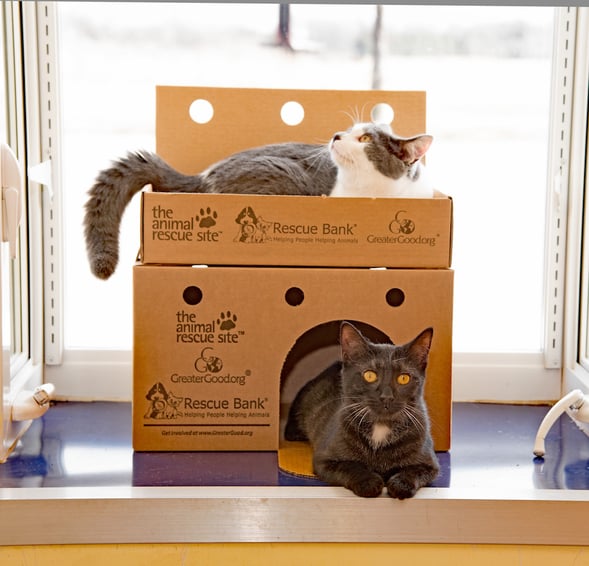 "With the COVID-19 quarantine, these toys could not have arrived at a better time. We are most appreciative of this service in a time like this," said a staff member.
We couldn't do this without you! Please consider donating to shelters affected by the pandemic today!