2020 Disaster Response: Wildfires & Hurricanes Compound the Challenges of the COVID-19 Pandemic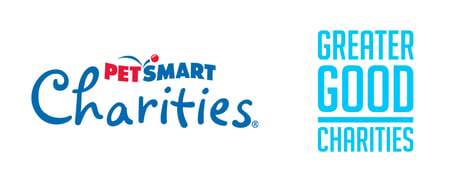 As the COVID-19 pandemic has continued, Greater Good Charities' Disaster Response team has been called upon to respond to multiple natural disasters across the U.S. including devastating wildfires and hurricanes. During the second half of 2020, these natural disasters placed additional burdens on communities whose resources were already drained by the pandemic. Thanks to our partnership with PetSmart Charities®, we have been able to amplify our efforts to help communities in need during this challenging year.
Our Wildfire Relief
Our team sent a cache of sheltering supplies to the Central California Animal Disaster Team in Spring 2020, which was utilized to protect pets during the August and September wildfires. This is just one example of the vital importance of ensuring supplies are in place before disaster strikes, to allow for timely response when it matters most.
Greater Good Charities also awarded cash grants to affected partners of the CZU Lightning Complex, where 538 structures have been lost. Pre-disaster veterinary supplies had been awarded to the California Veterinary Medical Foundation for use in temporary shelters, as well as a cash grant that provided them with O2 regulators so they can give oxygen as needed to fire victims.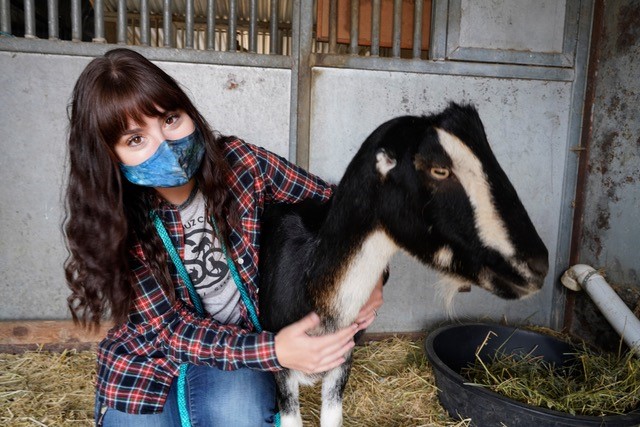 The Sonoma Community Animal Response Team had also previously been awarded funding after the Kincade Fire in Fall 2019, with a portion of this funding reserved for equipment for future responses. Another cache of supplies was also awarded to the Berkeley-East Bay Humane Society in 2020 to ensure that area had support.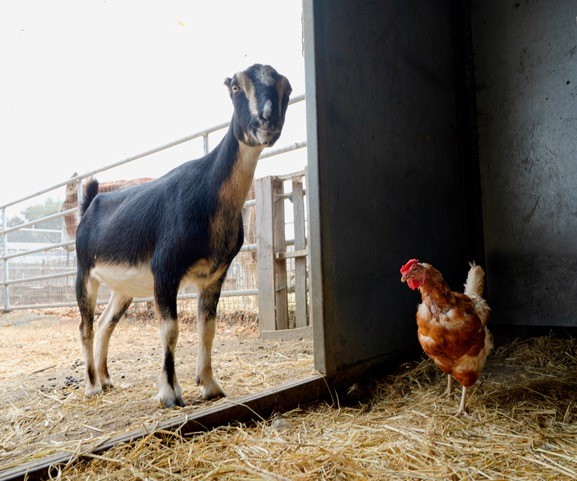 Donors' generosity helped our partners at Santa Cruz County Animal Shelter house as many animals as they could to help give families peace of mind. Charlie the goat stayed at the shelter for nearly six weeks before going back home. He quickly became friends with the staff and volunteers, and even befriended the evacuated chickens!
During the Glass Fire, we supported our partners at Jameson Animal Rescue Ranch in helping the local community. This included financial help for evacuation support, feeding shelter-in-place animals, and supplying food, trailers, supplies, PPE, and veterinary care, which helped a number of cats with burned paws.
As of October 2020, we have awarded $55,000 in cash grants to partners engaged in frontline wildfire response, including animal search and rescue. We have also allocated four truckloads of food aid for communities impacted by wildfires. Additionally, families impacted by wildfires in California have received donated pet travel carriers, to provide safe containment for pets during evacuation.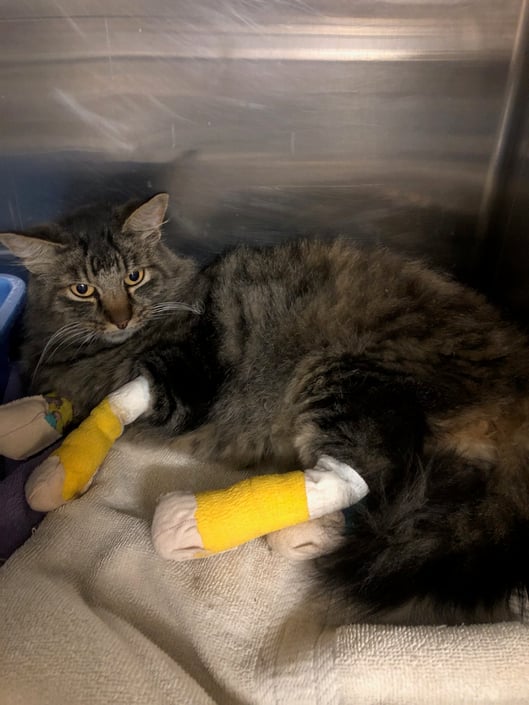 Helping Those Affected By the Hurricanes of 2020
So far in 2020, we have awarded cash grants for hurricane relief totaling $30,000+ and in-kind donations of necessary pharmaceuticals with a value of $52,000+. Additionally, families impacted by hurricanes have received in-kind donations of pet travel carriers, to provide safe containment for pets during an evacuation.
Hurricane Laura
Hurricane Laura wrought havoc on Texas and Louisiana with life-threatening storm surge and wind. In advance of the storm, our team worked closely with our partners at Wings of Rescue to emergently evacuate pets from both states to safe shelter and rescue partners ahead of storm impact.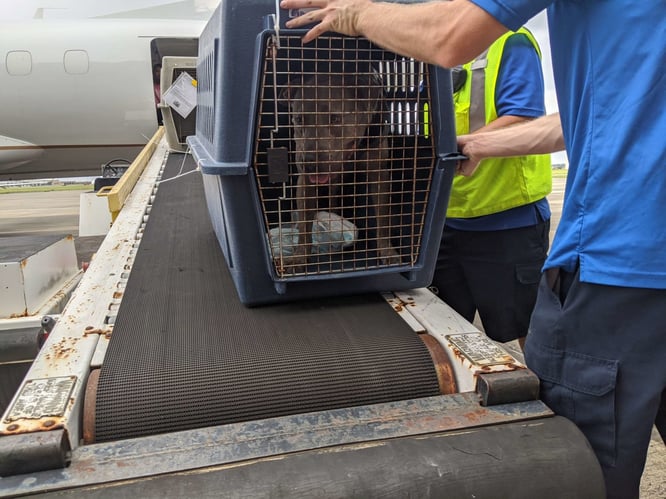 With storm surge predictions for extremely dangerous conditions, it was imperative to act as quickly as possible. Within 72 hours, Wings of Rescue completed eight flights out of Hurricane Laura's path carrying 405 at-risk pets (244 dogs, 157 cats, three rabbits, and one 3-legged mouse) to safety.
Following the storm, truckloads of food were waiting to deploy when requested from response partners in Greater Good Charities' Rescue Bank network. Pharmaceuticals were distributed into Louisiana to assist with displaced pets and shelter needs. Veterinary disaster cache supplies were awarded to the Houston Humane Society and St. Charles Parish Animal Shelter at the beginning of hurricane season, so they were prepared to act immediately, once the storm passed. Sheltering supplies were awarded to the Louisiana SPCA and Houston Humane for dispersal throughout affected areas of Laura's path.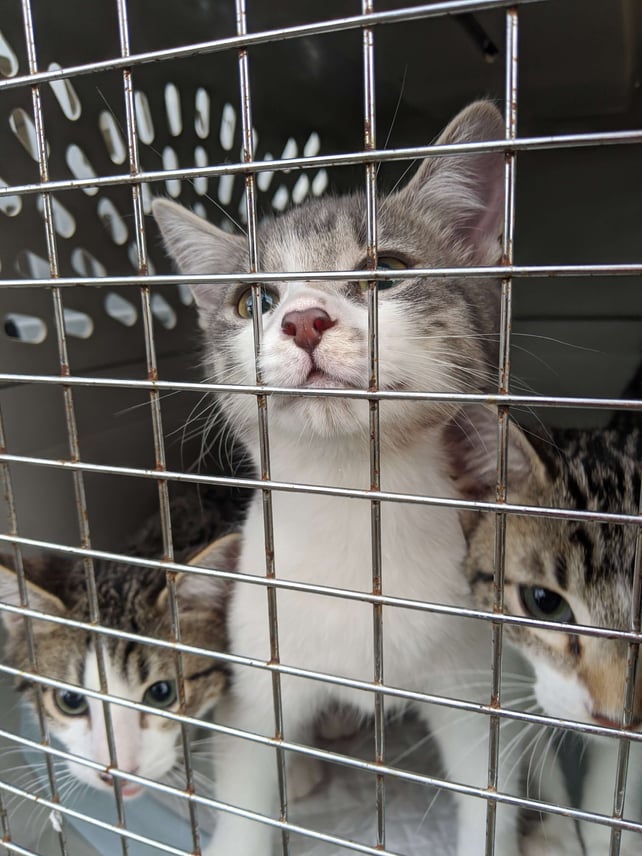 Hurricane Sally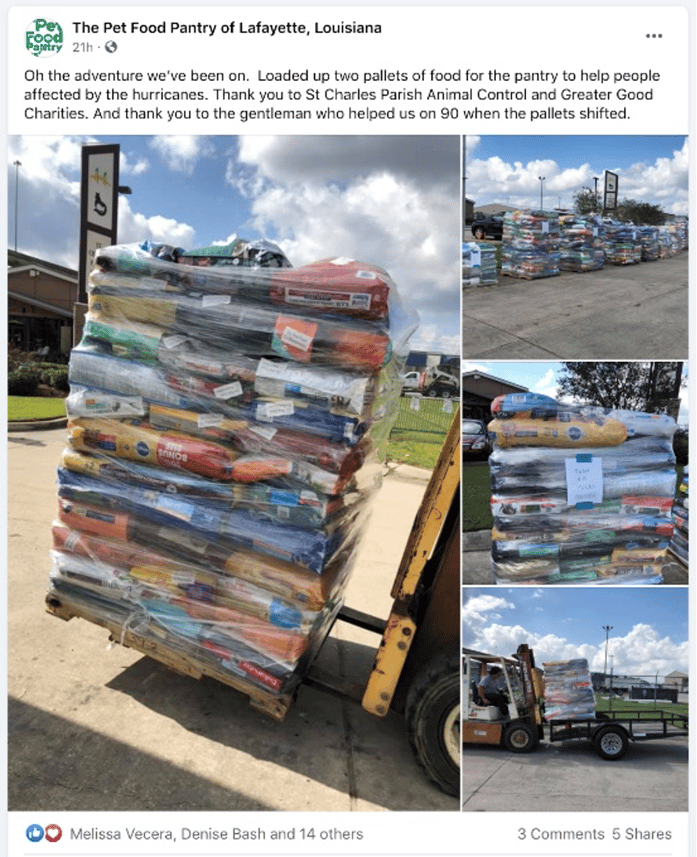 Following Hurricane Sally, Greater Good Charities sent pet food aid and supplies to Escambia, Santa Rosa, Montgomery, Elmore, Lee, Autauga, Shelby, Jefferson, Bibb, and Dallas counties in Alabama. Additionally, foster homes in Cantonment, Florida, and New Orleans also received support. Our team replaced $64,000+ worth of sheltering and animal care supplies for Alaqua Animal Refuge, which experienced devastating flooding during the storm.
These supplies included pet beds that were strategically cached in the area last year when a large in-kind donation was made by PetSmart Charities®. This is just one example of how our long-term partnership is making a difference for communities and animals in need.
Hurricane Delta
Following Hurricane Delta, Greater Good Charities was ready to provide food for those in need in Louisiana, thanks to our strong network of shelter partners and in-kind food donors. As with communities impacted by Hurricanes Laura and Sally, we are committed to providing continued support, throughout the long-term recovery phases that inevitably follow disasters of this scale.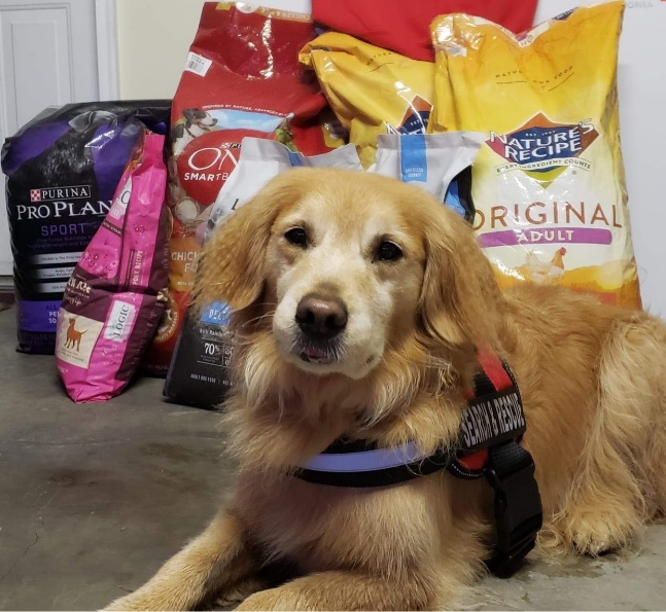 Thanks to Greater Good Charities' collaboration with PetSmart Charities®, we are confident we will be able to help our shelter partners across the country continue to rise and meet whatever challenges we face. In difficult times, there is power in partnership.
We welcome individual donors like YOU to donate to help individuals, families, and animals impacted by natural disasters.