How You've Helped People, Pets, and the Planet During the Coronavirus Pandemic
Since the coronavirus pandemic struck the US with full force early this year, we've been working in all areas of our outreach to help. The pandemic has changed the world, and we've made it a priority to ensure that people and animals here at home and across the globe are staying fed, healthy, safe, and sheltered. Here are some of the ways we're proud to have responded to COVID-19.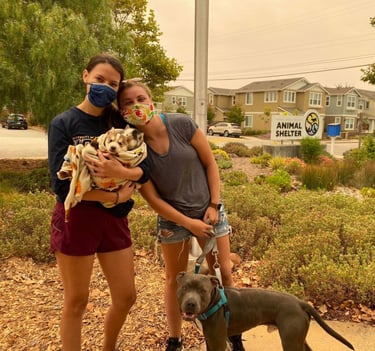 People
Food
In response to COVID-19, Greater Good Charities has provided over 5,000 meals to healthcare workers across the country with the help of our partner, World Central Kitchen. All meals were produced by local restaurants and their staff.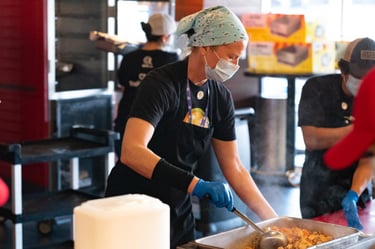 As families across the country felt the harsh impact of the coronavirus pandemic, Greater Good Charities ensures local, on-the-ground organizations are provided with food and supplies for their communities. Continued donor support has helped feed thousands of families from coast to coast. Our partners, like LA Family Housing, the Boys & Girls Clubs of North Valley, and Second Harvest Food Bank in New Orleans, have been critical to this effort. Over the past two months alone, the Boys & Girls Clubs of North Valley served 6,865 hot suppers!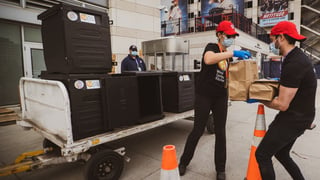 Supplies
Your support is helping to provide disposable masks to shelters and rescues across the country. This ensures that staff and volunteers stay safe and healthy while helping pets in need.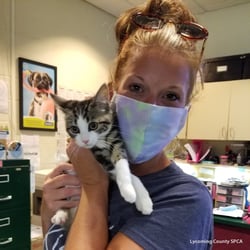 Thanks to donated supplies, kids like Lexi get to engage in fun activities like making slime! Your support allows local organizations to put more funding towards program activities such as STEM classes, writing workshops, sports equipment, and more!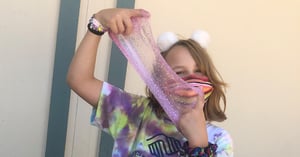 Kids
We've adapted our Girls' Voices curriculum for easy access for girls around the world to help support their education. This provides an outlet for self-expression and virtual community building during social distancing.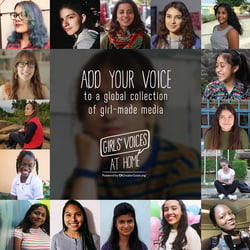 Final exams wait for no pandemic; that's why, today, extra study sessions and workshops are crucial for girls. See how we honored the Girls' Voices at Home "Spread Hope" challenge winners with a workshop to support our Girls' Voices seniors in Cameroon.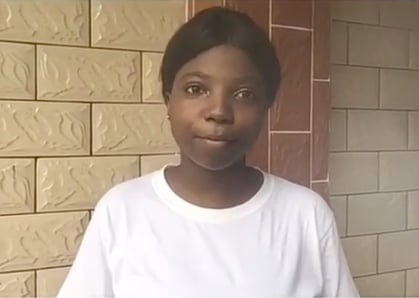 Good Packs
We've distributed hundreds of backpacks full of necessary supplies to homeless people, including many veterans, many of whom have pets. These packs, full of essentials like blankets, socks, soap, toothbrush and paste, as well as dog treats and food, pop-up water bowl, toys and more, can mean all the difference for those without homes and in need.
Pets
Food
We've responded to requests from our animal shelter and rescue partners by sending pet food and essential supplies. So far during the coronavirus pandemic, we've distributed over $3 million in critically-needed food and supplies to our partners helping animals across the US.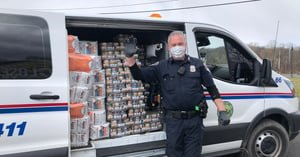 The national database at www.stayhomeandfoster.org makes it easier for overwhelmed shelters to connect with much-needed emergency fosters. Fostering not only benefits pets, but also provides purpose, companionship, and stress relief for animal caregivers during this time of uncertainty. And most amazing, we signed up over 82,000 fosters for pet shelters during the COVID-19 pandemic!
Emergency Shelter Support
With the help of various partners like Chewy, PetSmart Charities, and Purina, GreaterGood.org is providing $6 million worth of pet food and supplies to animal shelters and struggling pet owners. These supplies have gone to New York, New Jersey, California, Washington, Florida, Michigan, and other states critically impacted by COVID-19.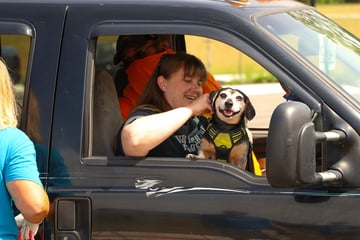 As coronavirus continues to greatly affect our lives, many families are now facing economic hardships. Thanks to donors like you, we're keeping pets and families together by providing support to nonprofit veterinary providers to cover the cost of life-saving care.
Generous donor support makes it possible for shelters like Kansas City Pet Project to do more than just keep their doors open during these tough times. They even provide support to community members, and bottle feeding puppies, in dire need!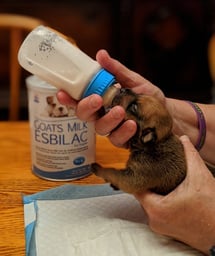 Planet
Elephants
We've seen an astonishing response to our efforts to keep elephants fed at the Elephant Nature Park in Thailand while its doors remain closed due to COVID-19. So far, your support has not only helped feed the 3,000 animals at the park (87 of which are elephants), but also a total of 1,600 elephants in different camps across all regions of Thailand! You can watch for yourself how excited Baby elephant Belle was for a banana delivery.